Victoria Coren Mitchell, a renowned British television host and professional poker player, achieved a remarkable milestone by becoming the first woman to secure victory in a European Poker Tour tournament. In 2006, she emerged triumphant in the EPT London Main Event, etching her name in the history books.
Further adding to her accolades, Coren Mitchell solidified her status as a trailblazer in the poker world by becoming the first player, regardless of gender, to win two European Poker Tour titles. Her second victory came in the EPT Sanremo Main Event in 2014. In 2019, Mikalai Pobal of Belarus joined her in this exclusive club, accomplishing the same feat.
Photo by Unsplash
Getting to Know Victoria Coren Mitchel
Coren Mitchell, a multi-talented British personality, is known for her work as an author, television presenter, and professional poker player. She began her writing career young, contributing articles and stories to the Daily Telegraph. 
Transitioning into broadcasting, she adapted plays for the stage and joined the British Broadcasting Corporation, where she presented shows and documentaries on Radio 4. Alongside her broadcasting career, she has succeeded as a prolific player at the poker table, notably being the only person to win two titles in the prestigious European Poker Tour. This accomplishment led to her hosting roles in programs like 'The Poker Nations Cup and 'Late Night Poker.' 
With career winnings exceeding £1 million, she has established herself as a formidable player in the gambling world. Coren Mitchell is also an accomplished author, co-authoring 'Once More with Feeling' and penning her memoir, 'For Richer, For Poorer,' in 2009. She maintains diverse interests and pursuits, working as a columnist for publications such as 'The Observer,' The Guardian, 'Elle,'  and GQ.
Additionally, she presents the quiz show 'Only Connect' and hosts the radio show 'Heresy.' She is a familiar face on popular shows like 'Have I Got News for You' and 'Quite Interesting.' Currently residing in London, she lives with her husband and child.
Photo by Pixabay
Her Life as a Poker Player
Coren Mitchell is a renowned figure in the poker world, known for her groundbreaking achievements and amazing dealings with poker cards. She made history by becoming the first woman to win an event on the European Poker Tour (EPT), a prestigious tournament similar to the World Poker Tour. In 2006, she secured her first victory in the EPT, simultaneously becoming the first player to win a televised professional tournament. Coren Mitchell's success continued as she was the first to win two EPT events, triumphing in San Remo, Italy, in 2014.
In addition to her impressive poker skills, Coren Mitchell has made significant contributions to the poker entertainment industry. She has hosted various poker-themed TV shows, including "Late Night Poker" on Channel 4 and "The Poker Nation's Cup." She has also provided coverage for the World Poker Tour on ITV2. Notably, she is the first winner of both televised professional and celebrity poker tournaments, having been crowned the champion of Celebrity Poker Club in 2005 and later returning as a commentator in 2006.
Coren Mitchell has formed connections within the poker community, including her friendship with The Hendon Mob, a group of professional players who gained fame on "Late Night Poker." This group includes actor Ross Boatman, known for his role as Harvey Monroe in EastEnders, and his brother Barny. Through her remarkable achievements and contributions,  she has solidified her place as a trailblazer and respected figure in poker.
How She Lives Her Life as a poker player and a Mother
Coren Mitchell experienced a shift in perspective after becoming a mother in 2015. She emphasized the importance of maintaining balance in her approach when she played poker, both before and after her child's birth. While she was initially drawn to the game for its elements of shadiness, danger, risk, and enjoyment, she also recognized the responsibility that comes with her reputation as a poker player.
With the arrival of her daughter, Coren Mitchell reduced her poker playing significantly but continued to participate in major tournaments, appreciating the opportunity to travel, enjoy some sunshine, and compete without risking her financial stability. Her outlook and dedication to the game have remained unchanged.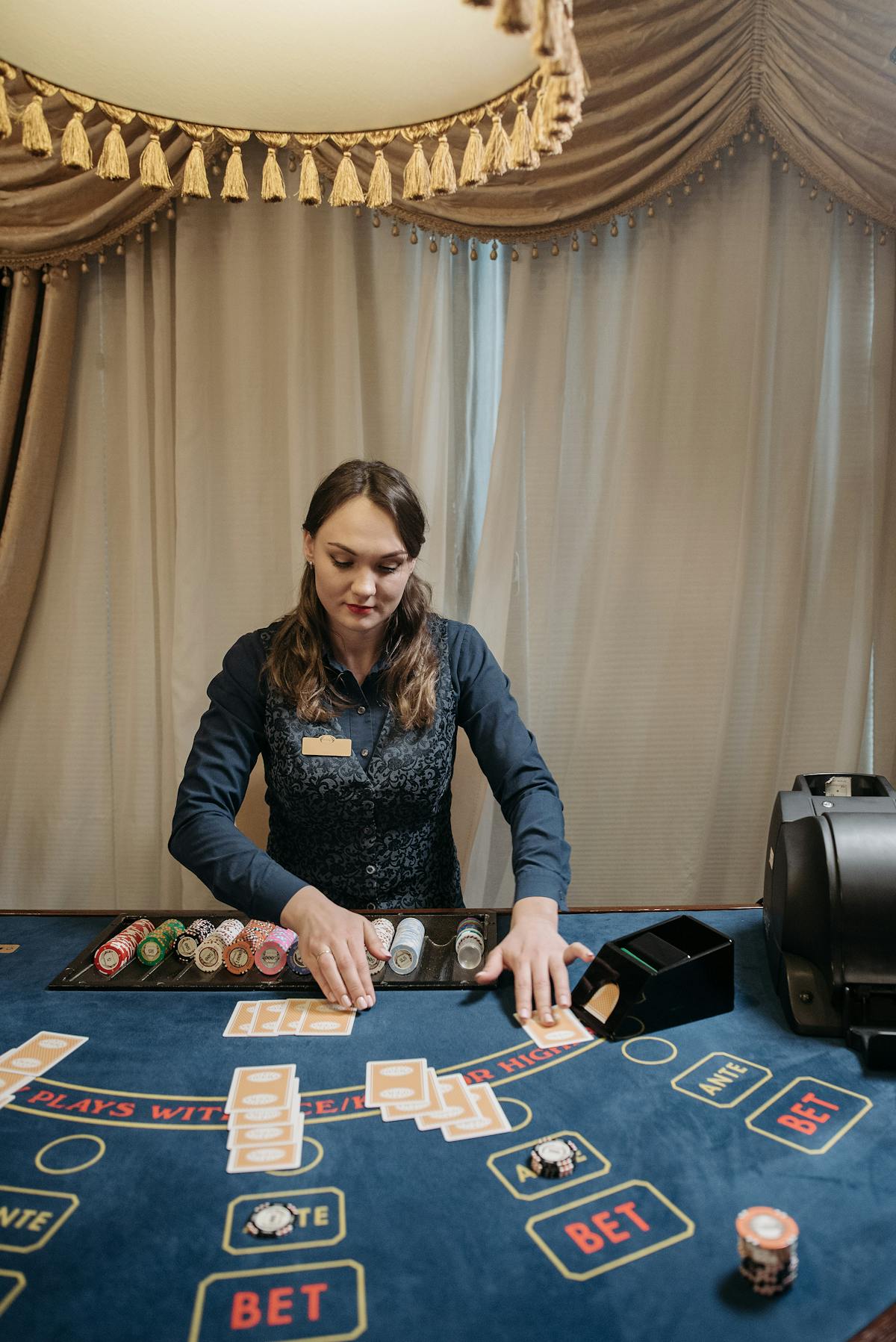 Photo by Pexels
Despite her considerable success in the poker world, having earned over $2.5 million in her career, Coren Mitchell has occasionally contemplated becoming a professional player. The thought of playing full-time and potentially losing the enjoyment she derived from the game held her back from pursuing that path. She recognized that transforming poker into a job might diminish the fun and raise the possibility of enduring a disastrous losing streak, causing uncertainty about her future in the game.
Coren Mitchell admires Tony Bloom, Brighton & Hove Albion football club owner, for striking the perfect balance between poker and other aspects of his life. She admires Bloom as a successful poker player who made a yearly profit and played for fun without losing too much. 
Coren Mitchell has never put herself in the position of being in terrible shape if she didn't win at poker. Instead, for her, it's less about winning and more about not playing too many tournaments. While she has won a lot of money playing poker, she has also managed to avoid losing a lot.
Final Thoughts
It's no surprise that Coren Mitchell has become such an influential force in the poker game. She has left a lasting mark on the industry, from television appearances to record-breaking winnings. She balances the entertainment and gaming aspects of the game with a strong sense of professionalism that has made her one of the industry's most recognizable and well-regarded figures. 
Her contributions to modern poker are invaluable, cementing her fame as a successful player, writer, commentator, and producer. Her accomplishments throughout her career demonstrate her intense passion for high-stakes competitive gaming and provide an example of what can be accomplished by dedication and hard work. As she continues creating content and competing at tournaments worldwide, we will continue to see more evidence of why Coren Mitchell is so beloved by poker fans everywhere.